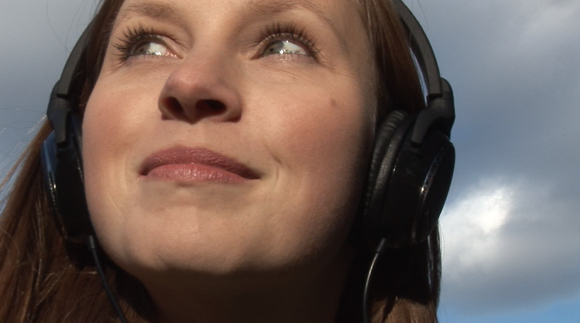 DESIGN PHILANTROPHY - a Vauxhall tale by Kristina Cranfield and Julika Welge
Life in Vauxhall is changing rapidly. For three weeks we set out to immerse ourselves in its culture, surroundings and community to inform our design thinking in context. By observing locations in Vauxhall, and engaging with its local community, it became apparent that the place has an array of historical values, which the locals love and treasure. What we found interesting was the contrast between the industrial and developed parts compared with the rural pockets that are cherished by the locals.
Being interested in the local history of the place, we found that the wave of redevelopment can bring with them disastrous effects to an established community. By researching the history of Vauxhall, we discovered that the Borough of Lambeth is the birthplace of Charlie Chaplin, who lived down the road, on Kennington Street.
This inspired us to explore and apply new design methods to this fascinating yet fictional tale, so that the Vauxhall community could be reminded of its cultural roots, in the face of losing its identity.
During a row of experiments Charlie Chaplin, a former resident of the area, lended us his identity and invited us to trace his footsteps in Vauxhall locations. Hidden objects mur-mered their stories to us and we gave growth to new ones. People in Vauxhall can now explore them during a fictional tour - listening to the objects that communicate with them, all at once, creating an abstract deformed mass of sounds.
This project should be considered as part of an ongoing research and experimentation on various methods of storytelling in context. Where do reality end and fiction begin?
Space has many faces and interpretations. (Davies 1977) They differ from one to the other - but the main purpose of spaces is to indicate social activity, division and identification.
Through Charlie Chaplin's character we aimed to create fictional scenarios that add historical value and identity to Vauxhall that is perishing in recent years.
Our experiments were also designed to explore new interactive ways of storytelling, which can potentially distract the everyday social activities and shift people from a mundane and routine life to the world of fiction and fun.
THE VOICE WALK - 5th experiment
Our last experiment was based on the audio narratives that we have recorded while exploring the fictional route. We imagined the scenarios where objects that could communicate with us, all at once, creating an abstract deformed mass of sounds.
We developed a conceptual film that explores the potentials of this idea.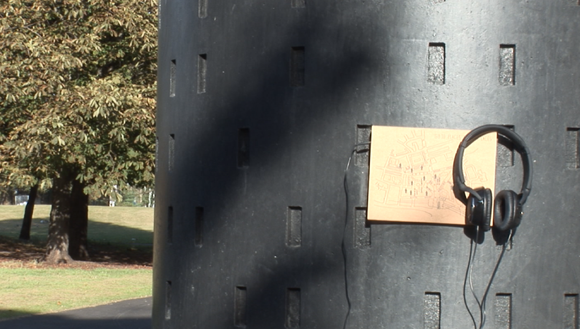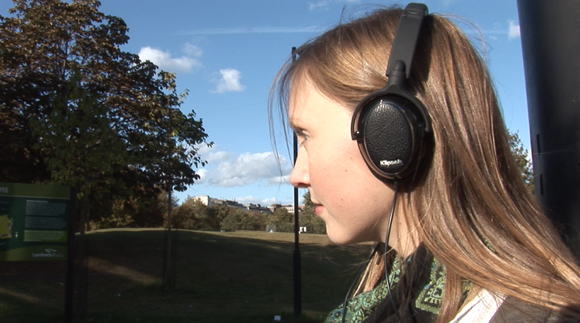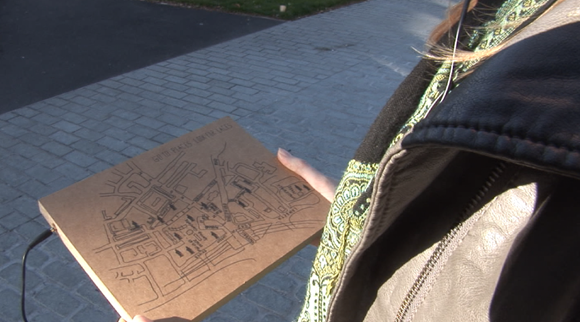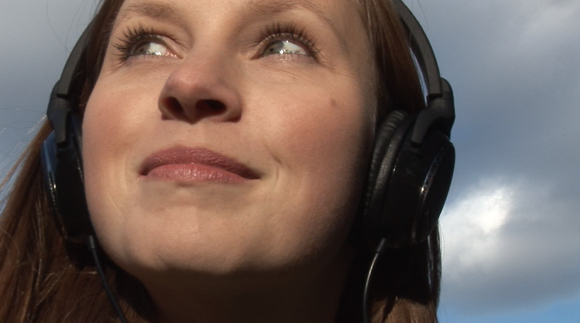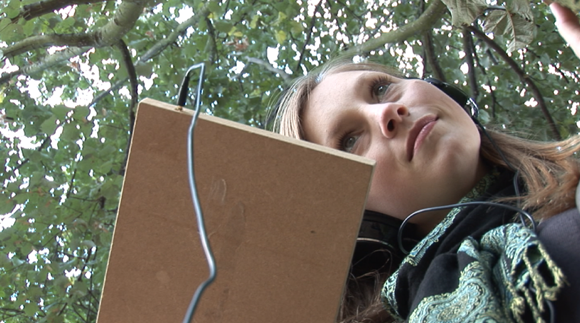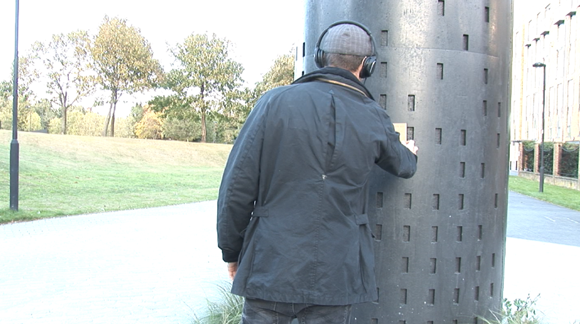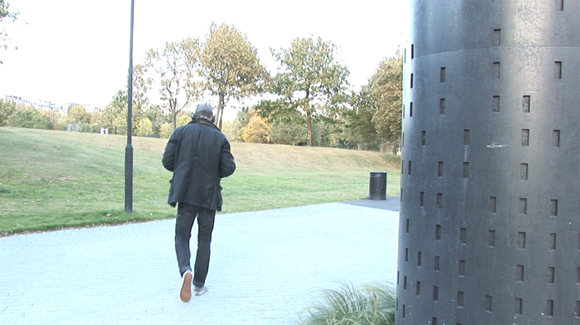 CHARLIE ATE A SHOE IN VAUXHALL? - 4th experiment
Fantasy is more real than reality. - Boorstin
Throughout the process we created various interactive methods to engage with local people creating a fictional tour. We designed fictional maps, stories and placed bizarre objects on locations.
Through Charlie Chaplin's superficial identity we created an invitation for passers to enter
a world of fiction. Our aim was to observe the behaviour of people towards the staging performance and the performer itself. We wanted to engage with people and distract
their everyday activity by placing a fictional event into their lives. It is interesting to note how the physical boundaries of an individual become secondary to the performance.
Passers expected to become involved in the performance.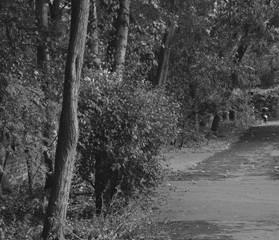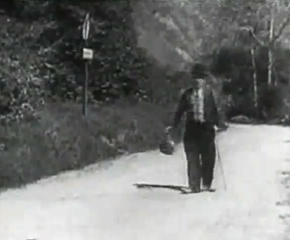 MAKING BELIEVE AND MAKING BELIEFS - 3rd experiment
History is nothing more than the belief in the senses, the belief in falsehood. - Nietzsche, F.

We visited various locations where Charlie was born and raised. It was very disappointing to find that there is very little evidence left about his life.
"I was born on April 16th 1889, at eight o'clock at night in East Lane, Walworth." We shall take East Lane to be the birthplace of Charles Spencer Chaplin although no Chaplin researcher has actually found the registration of his birth.
Further, a plaque at 287 Kennington Road interestingly shows a wrong year of Chaplin's death. He actually died a year before in 1977.
Intrigued by these findings, we started to explore various methods and contemplate on the boundaries of fiction and reality. We replicated the appearance, angels and the spectacle of the film locations with look - alike locations in Vauxhall. We crossed over the actuality and cinematic fiction offering an alternative reality to the viewer. Time, reality, space and fiction became an inseparable notion for the modern future. (Hollinger, V., Gordon, J., 2002)
The photographic images represented imaginary depiction of local narratives, which traced Charlie Chaplin's footsteps in Vauxhall locations. Our interventions supported the idea that space is nothing more than 'the form of all appearances of outer sense.' (Kant, I., Guyer, P. and Wood, A., 1999: 159)
WHAT IF OBJECTS COULD TALK? - 2nd experiment
While exploring our fictional walk we also mapped various objects that we found on the way. Scratched love messages on the benches, lonely abandon logs, bricked up doors, unexplained objects, which seemed to murmur their stories to us.

Inspired by Janet Cardiff's work, we decided to create an audio experience of the walk.
We recorded the absurd tales of the objects, like if they were talking to us. This experiment offered us new creative space for storytelling.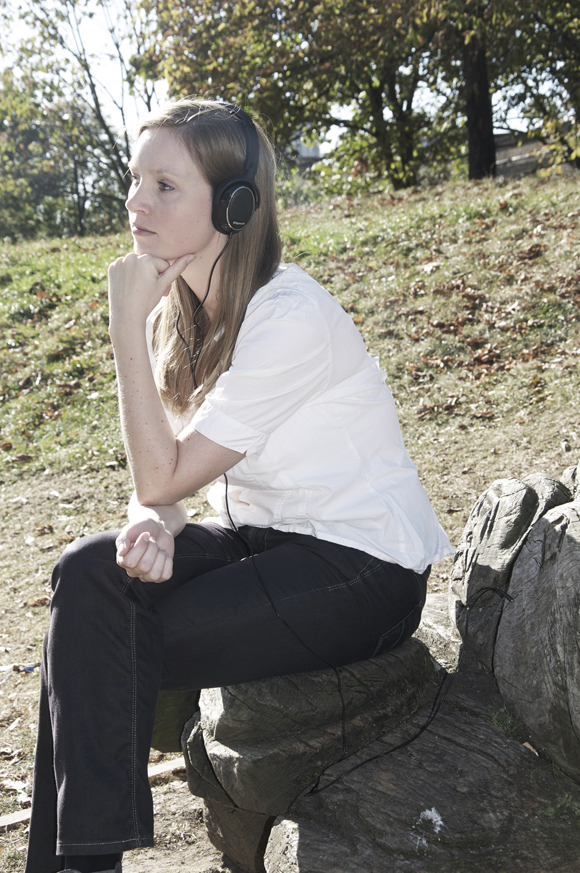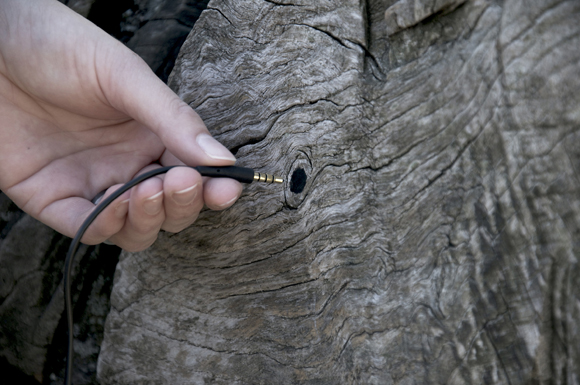 STEALING CHARLIE CHAPLIN'S IDENTITY - 1th experiment
The very definition of the real becomes: that of which it is possible to give an equivalent reproduction. The real is not only what can be reproduced, but that which is always already reproduced. The hyper real. - Jean Baudrillard

We became fascinated by the character itself and started to map his fictional tricks and objects. We also decided to reproduce his earlier short film, The Little Tramp. It was intri-guing to become his parody, adopting his stylistic mask and borrowing his speechless language. It felt like a game of self-deception in the mask of another. This imitative perfor-mance seemed to have no historical relevance, yet it was nostalgic and mystifying.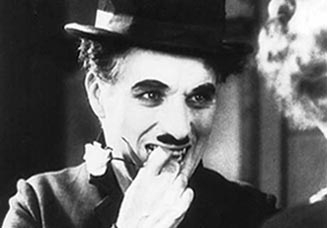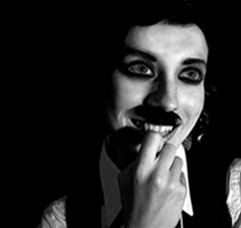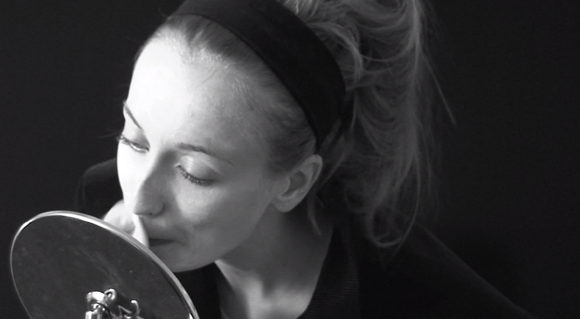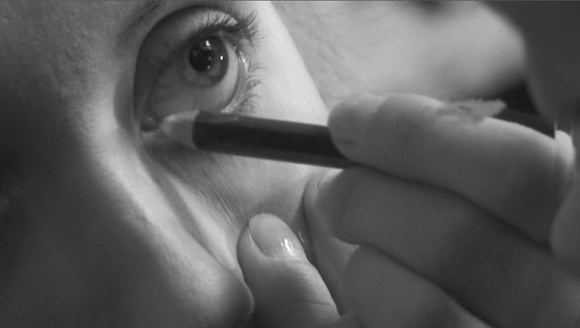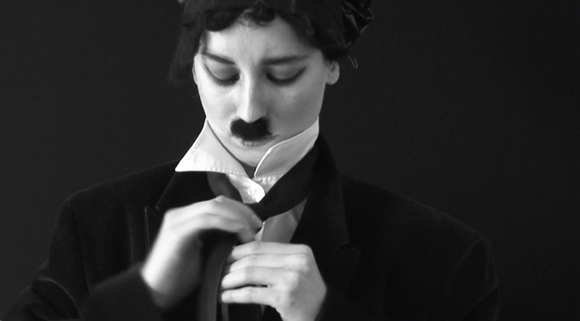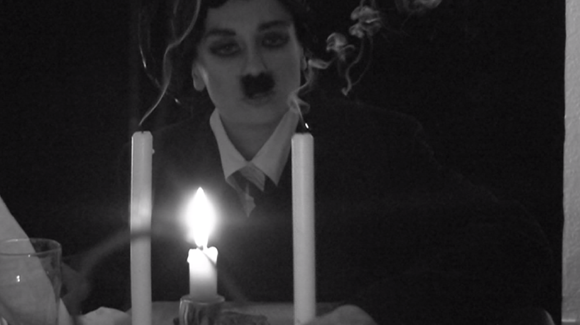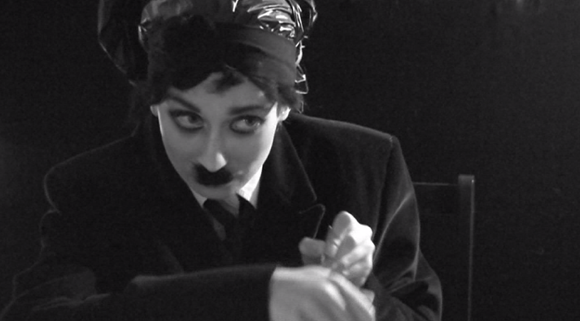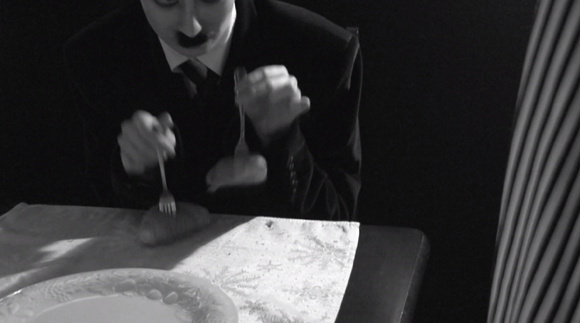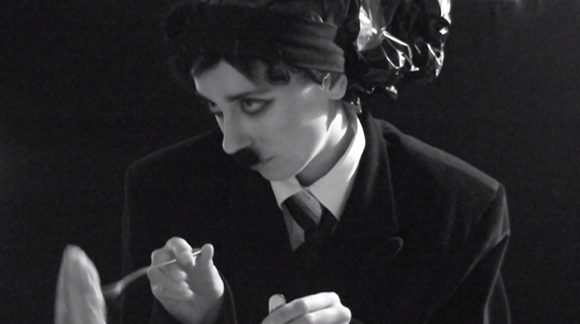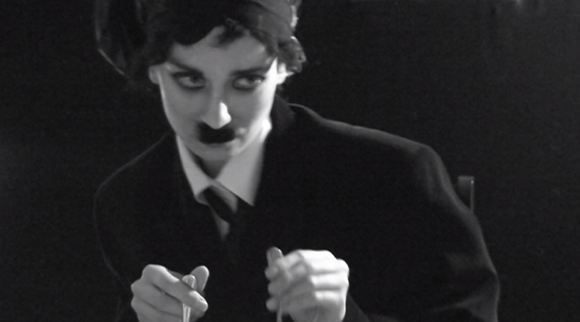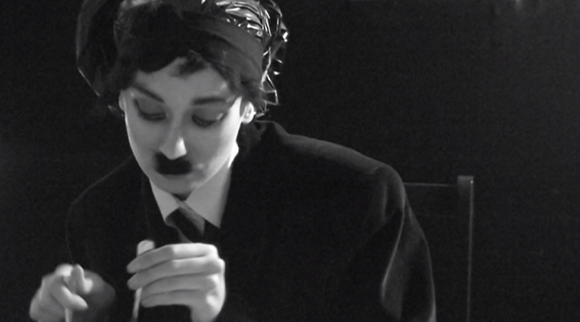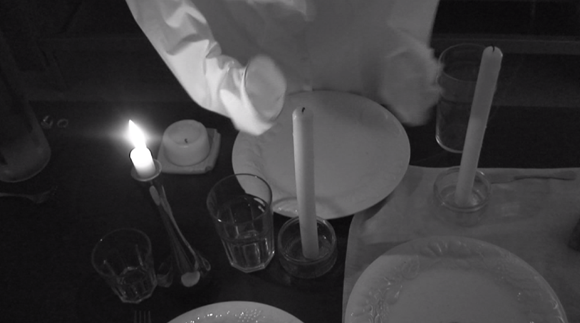 documentation of the design process
<