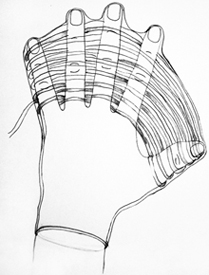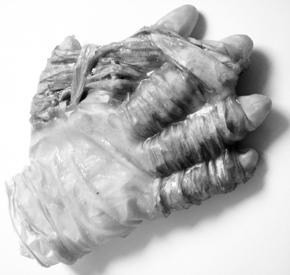 SWIMMING AID - On a lonely island this swimming aid can be build easily.
Bast is plentifully available on an island and can be wrapped around the fingers of one hand to build a stable structure. Following, the hand needs to be diped several times into caoutchouc.
After drying, the glove is ready to support the castaway in escaping speedily from sharks.