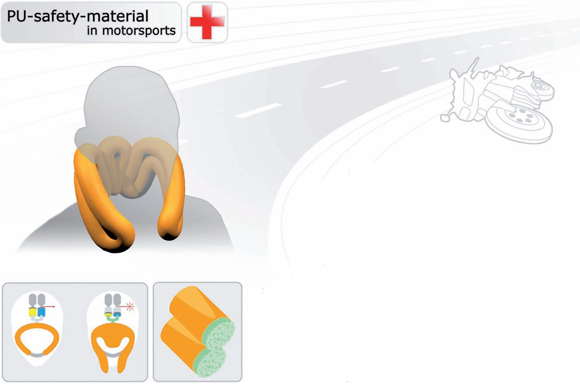 PU-SAFETY-MATERIAL - A helmet with integrated neck support that foams up after an accident is one example of how to use PU foam for safety.
This project was developed together with an other student for the "Vision Works" contest that was sponsored by Bayer. Our idea was to use the PU foam - produced by Bayer - to generate light and compact rescue objects that can be quickly foamed up on the spot in case of emergency.
Besides the concept of a PU-akia and a PU-life-buoy we developed a motorcycle helmet with an integrated neck support that works as follows:
1. a sensor in the helmet recognizes an accident
2. two liquid components (integrated in the pol- ster) get mixed, react to PU-foam and spread in the mantle that is still rolled-up

3. a predetermined breaking point at the bottom of the helmet rips and the neck support foames directly around the neck of the motorcyclist.
Thus after an accident someone can remove the drivers helmet to bring him into recovery position without harming his neck. A motorcyclist sustains more injury from an unexperienced first aid provider moving his neck.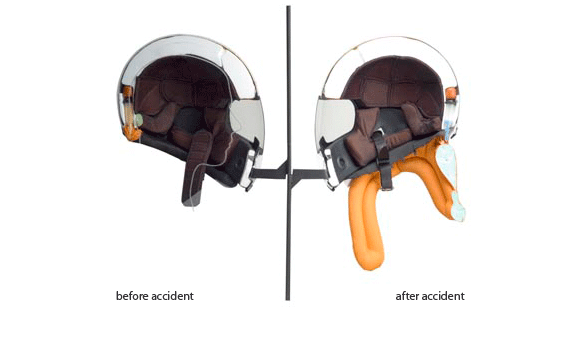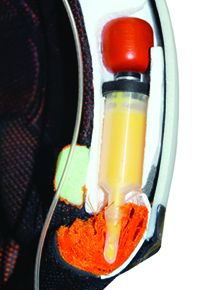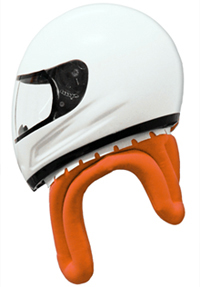 <