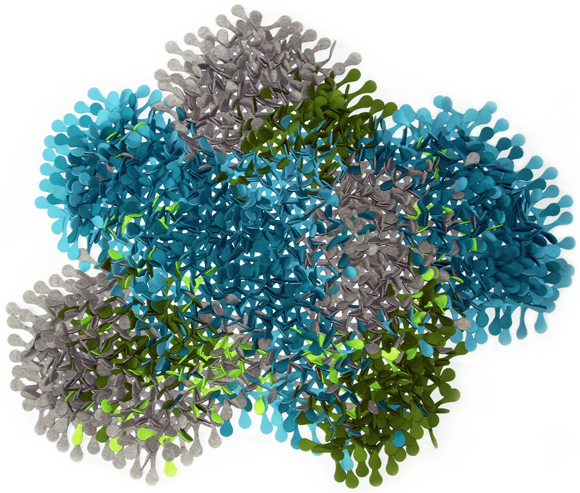 GROWING CARPET - This carpet consists of single identical parts that can be stuck together variously
The single parts hold together because of their undercutting form whereby additional fasteners become unnecessary. The carpet occurs out of the material itself.
After an order the customer receives the single elements in number and colour of his choice. That way he can combine the different parts and playfully stick them together - everyone can create his own carpet.