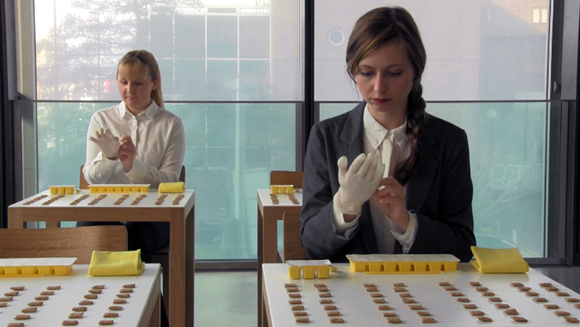 DIFFERENT MINDED WORLDS / ORDER FOR BREAKFAST

Order For Breakfast is one of a series of films around Different Minded Worlds. Four films document various sections of a Rethinketry, where people can experience alternative ways of thinking.
Order for Breakfast shows a place where people can test out if they are suitable for living in an obsessively ordered Different Minded World. Also they can test for themselves if it's something they want to include in their lives.
By living everyday life in a new orderly way, people are being trained to adopt the new mindset. The values of order, discipline and time change radically.