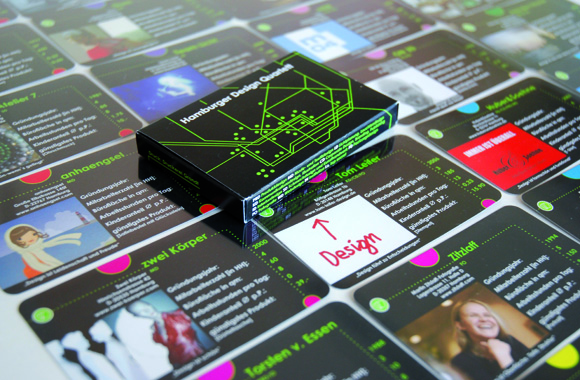 This quartet was a guide to Hamburg's design festival - presenting the participating design agencies in a playful way.
The design quartet of Hamburg was generated on the occasion of the design festival of Hamburg in 2006. It acted as a guide to the festival and for this purpose showed a wide range of Hamburg's design scene.
It contains information about numerous fields of design: industrial design, fashion design, communication design and many others. Together with four other students we built up the "gestaltungsanliegen" team and interviewed 32 design offices that took part in the festival and that we wanted to display in our quartet.
Information like the number of employees and the founding year could be used to trump. The agencies answered the question "design is...?". Web addresses and pictures completed the quartet.